There are many ways to write a personal creed. Some creeds are entire poems, while others are one-liners. This framework will help you to design a creed for yourself. Think of a creed as a way of living with your whole being.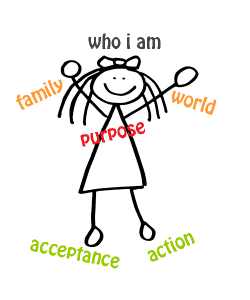 Your head knows who you are
Your heart beats with purpose
Two arms embrace your relationships:

your family on one hand
the rest of the world on the other

Two legs ground you:

acceptance of your reality
action to change it
6 steps to write a personal creed
This is going to work much better if you get pen and paper now, and actually write a personal creed. Even a crappy draft is better than simply reading without taking action.
1. Who you are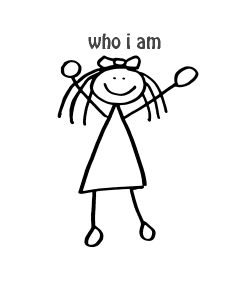 "What we do flows from who we are."

– Paul Vitale
Start your personal creed with a statement of who you believe you are. This is probably the hardest part of your personal creed to articulate. It certainly was for me. I ended up borrowing a line from the book The Monk Who Sold His Ferrari
and two lines from the poem Invictus. Feel free to borrow from your own sources of inspiration.
The 'head' part of my creed therefore reads: "I am more than I appear to be. All the world's strength and power rests inside me. I am master of my fate and captain of my soul."
2. Your purpose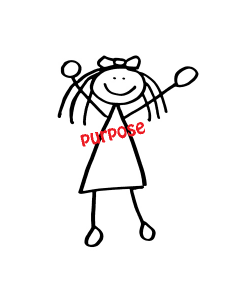 "First say to yourself what you would be; and then do what you have to do."

– Epictetus
Your purpose is what you HAVE to do. If you didn't do this, life would lose its meaning, and you will wander lost. It is not what others expect you to do, nor what you feel obliged to do. Your purpose is what makes you jump out of bed in the morning.
The 'heart' part of my creed is: "My purpose is to grow; to be a better person today than I was a week ago. I make the world a better place by first being better myself, then sharing what I know with others simply and humbly."
3. Your relationships: family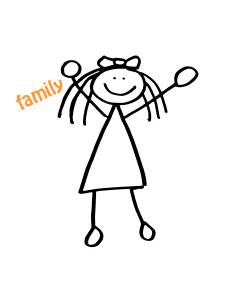 "Call it a clan, call it a network, call it a tribe, call it a family. Whatever you call it, whoever you are, you need one."

– Jane Howard
This is probably the easiest part of the creed for most people. Many have the luxury of living with a blood family. Some don't but belong to a group that they consider family. Think about the truth of your relationship with this family.
The first 'arm' of my creed: "I am enveloped in my family's love. Their support frees me to be everything I can and want to be. I in turn provide for and protect the people I love most in the world."
4. Your relationships: the world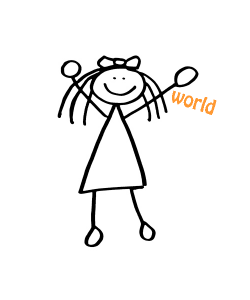 "We live in the world when we love it."

– Rabindranath Tagore
At the deepest level, we are all one. You have to think beyond your immediate family and be involved in the world at large. When you do, you will connect to the source of all things and have infinite power. Decide how you relate to the world.
The second 'arm' of my creed: "All things are one. There is a part of me in each person; there is no 'other'. Every person owns a beautiful story; I learn best by listening, not judging. By learning about another, I learn about myself."
5. Your grounding: acceptance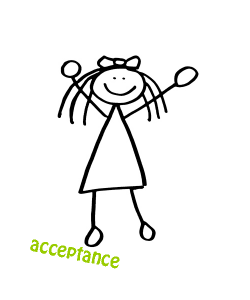 "We cannot change anything until we accept it. Condemnation does not liberate, it oppresses."

– C G Jung
This part of your personal creed is about how you accept yourself, others, and life. This acceptance keeps you grounded in what is, rather than you wish would be. When you see clearly, you can act wisely.
The first 'leg' of my creed is: "The people I love do not belong to me; they have every right to think, speak, and act as they wish. Things don't always work out the way I want; I can grumble, or I can grow."
6. Your grounding: action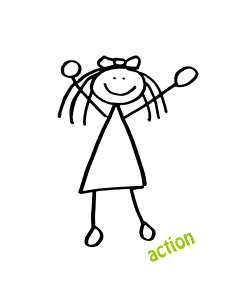 "Trust only movement. Life happens at the level of events, not of words. Trust movement."

– Alfred Adler
The final part of your creed is the closest you will get to an affirmation. This is the way you behave as a result of what you believe, most of the time anyway. Nobody is perfect and that's fine. Just write the behaviour you want to manifest – this is why this part approaches an affirmation.
The final 'leg' of my creed: "I live each day as if it were my last. My motto is to think deeply, speak gently, love much, laugh a lot, work hard, give freely, and be kind. I am happy and grateful that I am becoming all I was born to be."
Your personal creed
Go ahead and write a personal creed, using this framework or any other. Writing a personal creed is a little like trying on dresses. The first few attempts may not be a perfect fit so you have to keep looking.
Once you find a fit, you'll know. It just feels right – you feel both comfortable and beautiful in this skin. And just like dresses, you may one day outgrow it and have to find a new one.
Our creeds are our offerings to life. It is the soul we leave behind when we depart this world. It should make the world a better place. Your creed is your legacy.
"This is the creed of creeds, the final deposit and distillation of all important faiths: that you should be able to believe in life."

– Harry Emerson Fosdick